---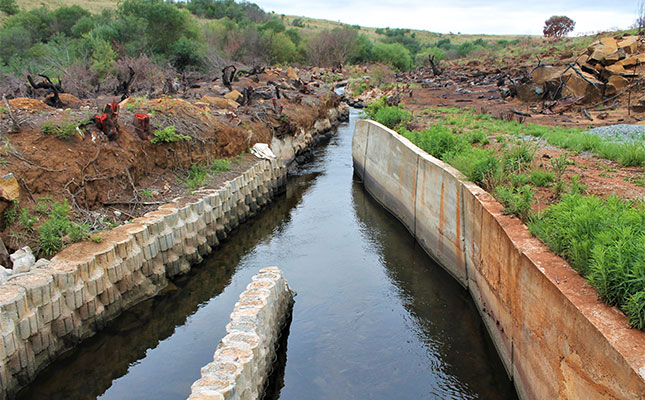 With the lingering after-effects of a crippling drought, and the National Water and Sanitation Master Plan likely to kick in next year, it was time that all stakeholders in South African agriculture started taking responsibility for their role in protecting the country's scarce freshwater resources.
This was according to water conservation and water law experts, who were speaking during Nedbank's webinar, 'The future of water in South Africa's agricultural sector', held on Tuesday, 3 November.
Shelly Fuller, programme manager of sustainable fruit and wine projects at Worldwide Fund for Nature South Africa, said agriculture used the largest proportion of South Africa's surface and groundwater resources.
While the sector made vital contributions to the country's economy and society, it had to proactively implement meaningful actions to conserve water for its own long-term sustainability, and for the future needs of the rest of the country.
"All farmers and other landowners must be the stewards of their land and of the water that is on, or moves through, their farms. How land and water are managed on a farm has a big impact on farms, people and other businesses downstream. Improved management must be carried out individually on the farm, and also collectively with others at catchment level."
Fuller added that such management efforts needed to include the removal of alien invasive plants that consumed up to 20% more water than indigenous vegetation, and improving soil health through conservation agriculture practices.
James Brand, a senior associate specialising in natural resources and the environment at law firm ENSafrica, said the Department of Water and Sanitation (DWS) had given South Africa's farmers until 10 March 2021 to install water-use meters for their operations.
While the DWS could use readings from these meters to penalise farming operations that exceeded their allocated water supply, farmers could also use these meters as tools to monitor how effectively their on-farm water-use efficiency improvement efforts were working.
Brand encouraged farmers not to grudgingly improve their water-use efficiencies because the law ordered them to do so, but instead to be motivated by the imperative that water conservation was the right thing to do to protect the future of farmers and the wider South African society.
"The water reality that we are facing is potentially daunting. Water rights and water-use monitoring can be complex, so it's advisable to use the services of an expert to help you understand these aspects, and to handle them within the law," he said.
Fuller added that individuals, businesses, organisations and government needed to collaborate on and coordinate their efforts to secure the country's freshwater resources into the future.
Related News From Elsewhere