---
Wellfound Foods is already halfway toward its goal.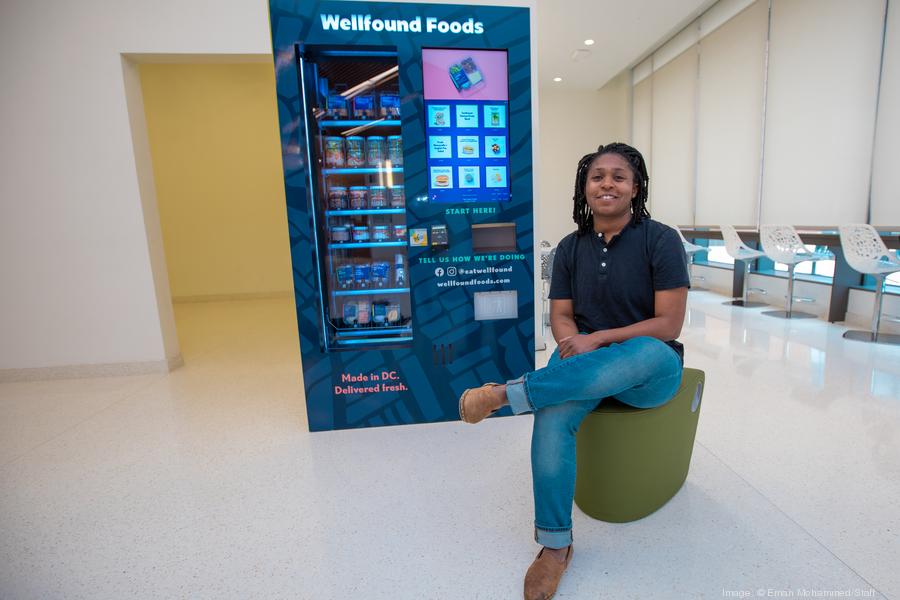 Raising money during a global pandemic when budgets are tight and the economy is unstable is a tall order. But Sarah Frimpong believes her efforts to do so will nonetheless pay off.
Frimpong, the CEO of Wellfound Foods, has raised $220,000 of a $450,000 fundraising round to bankroll the expansion of her company's vending "smart fridges." The fridges sell the same prepared foods she makes for her wholesale business — which has taken a major hit during the pandemic.
Wholesale distribution of the company's grab-and-go-foods and snacks accounted for a majority of Wellfound Foods' business prior to the onset of the coronavirus crisis, with the D.C. company making daily deliveries to more than 50 locations, including 27 Peet's Coffee stores and five Philz Coffee locations in the region. That revenue hasn't been eliminated entirely since the pandemic caused many hospitality businesses to close their doors, Frimpong said, but Wellfound did lose a "significant portion" of its revenue. She declined to provide specific sales or revenue figures.
Related News From Elsewhere